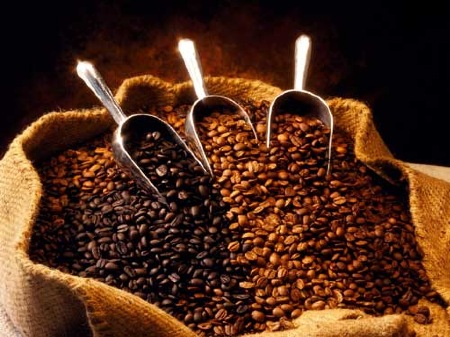 Organic Whole Bean Coffee - Our whole bean is organic, fair trade, bird friendly

ECO certified, shade grown, estate grown and rain forest friendly.

Opal Blend - Blended just for us, with all of the deep rich flavor and amazing smoothness that will keep you coming back for more. From the first sip this three-bean blend will tantalize your taste buds.

Breakfast Blend - This is by far one of our most popular blends. We regularly get comments and exclamations from our customers about how good this coffee is, Breakfast Blend simply makes the best cup of coffee. Breakfast blend is a medium roast and complexity, mild, sweet, good body, nice aroma, and is very smooth and easy to drink.

French Roast Blend - French Roast is made to hold up to the heat. Using a combination of the highest quality hard bean and high grown coffee varieties. Our French Roast Blend produces deep smoky flavors without being bitter or harsh. French Roast Roast is smoky, low acidity, semi-sweet, rich complexity, fully body, spicy aroma, dark and oily with rich deep flavors.

Dark Roast Sumatra - Our favorite coffee roasted dark for a bold taste

Breakfast Blend Decaf - 100% natural water process decaffeinated

Our whole bean coffees are sold in 1 and 5 pound bags Call for prices and delivery schedules. Ground fresh daily before each delivery.


We have coffee pots for rent, Rental fee is waived if you purchase at least 5 pounds of our organic freshly ground coffee per month or 1 box of pillow pack coffee per month.

Pillow Pack Coffee

Starbucks Caffe Verona - A seductive blend of Latin America and Indonesian coffee beans, with a gentle touch of Italian Roast lending depth, soul and sweetness.

Seattle's Best Blend - This coffee offers captivating aroma, sweet flavor and smooth finish. It is Seattle's Best most popular and award winning coffee.

Torrefazione Napoli - This dark roast is rich and spicy, with hints of caramel and other exotic flavors. It is lively and smooth with a deep sweet aroma that is complex but never bitter. This wonderfully versatile blend is a favorite among coffee connoisseurs.

Java Port Kona Blend - The finest 100% Arabica beans from Central America are blended with 100% Prime Kona Coffee

Folgers Filter Pack - Folgers most popular roast, made from Mountain Grown Beans. Coffee pods work with any coffee system, which delivers one delicious pot at a time.

Natural Decaf - Grindstone Café only the best ingredients make the best coffee.

For More Information and prices please call Logan at (541) 546-3438 or email at